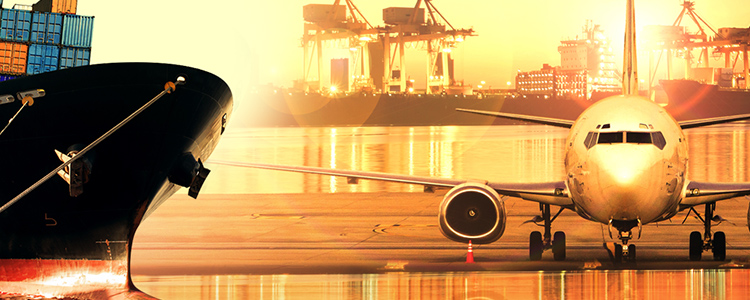 SALES OF WAGYU FOR EXPORT
Exporting wagyu and Japanese domestic beef requires processing at a slaughterhouse approved by the government of the importing country in accordance with the import conditions required by the country. Both export knowledge and beef knowledge are required. Please contact us and we will support you. We can provide not only wholesale but also unified services leading up to the export procedure.
Countries available for export service (As of December 2020, 51 countries)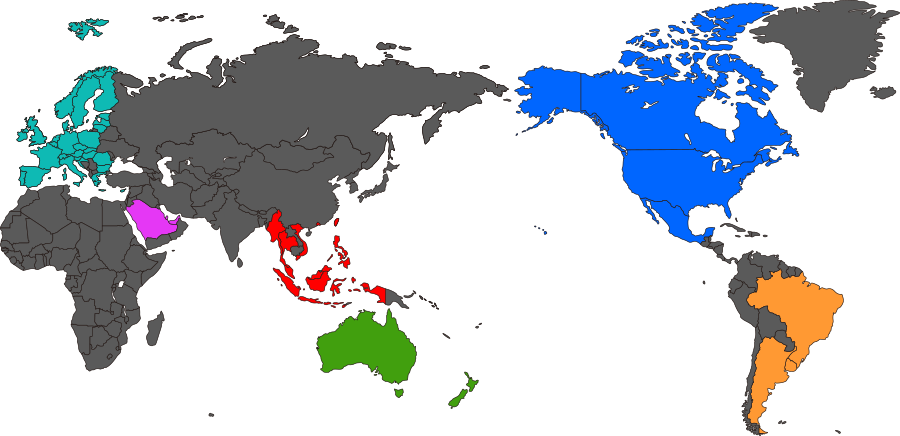 Asia
Taiwan, Macau, Thailand, Philippines, Vietnam, Singapore, Hong Kong, Myanmar, Malaysia, Indonesia
North America
USA, Canada
South America
Argentina, Mexico, Uruguay
Oceania
New Zealand, Australia
Middle East
UAE, Bahrain, Qatar
EU
Belgium, Bulgaria, Czech Republic, Denmark, Germany, Estonia, Ireland, Greece, Spain, France, Croatia, Italy, Cyprus, Latvia, Lithuania, Luxembourg, Hungary, Malta, Netherlands, Austria, Poland, Portugal, Romania, Slovenia, Slovakia, Finland, Sweden, United Kingdom, Norway, Switzerland, Principality of Liechtenstein
※May change depending on the situation of the importing country.
Wagyu Agent's strength
Wagyu Agent's strength is the fact that it has established a route that completely eliminates the intermediate margin. Not only can wholesale prices be kept to a minimum by not having to go through an intermediate company, but export procedures are also carried out in-house, resulting in low costs and smooth transactions.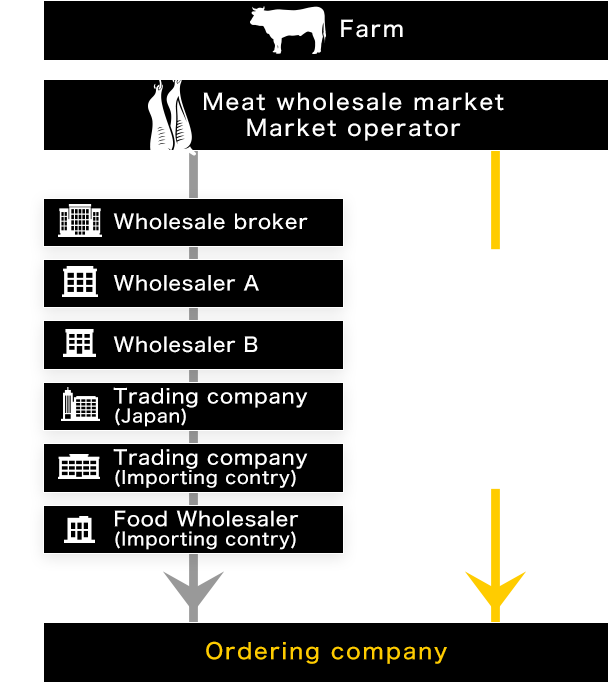 Available Grade
Beef Marbling Standard (B.M.S.)
BMS No.
No.1
No.2
No.3
No.4
No.5
No.6
No.7
No.8
No.9
No.10
No.11
No.12
Meat Quality Grade
1
2
3
4
5
・Meat Quality Grade(1〜5) … A comprehensive evaluation of the degree of marbling, color, fineness of meat dough, and quality of fat.
Yield Standard
Yield Evaluation Standard
less than 69
69-72
more than 72
Yield Grade
C
B
A
・Yield grade (A to C): An estimation of the percentage of edible parts taken from one carcass.
Brand cattle available:Kobe beef, Tajima beef, Nagasaki Wagyu beef, Saga beef, Miyazaki beef, Furano Wagyu beef(Hokkaido), Shinshu premium beef(Nagano), Himeji Wagyu beef(Hyogo), Awa beef(Tokushima), Omi beef, Hida beef and etc.
Grade designation (A3-A5 grade) available
Production area designation is partially available.
Available parts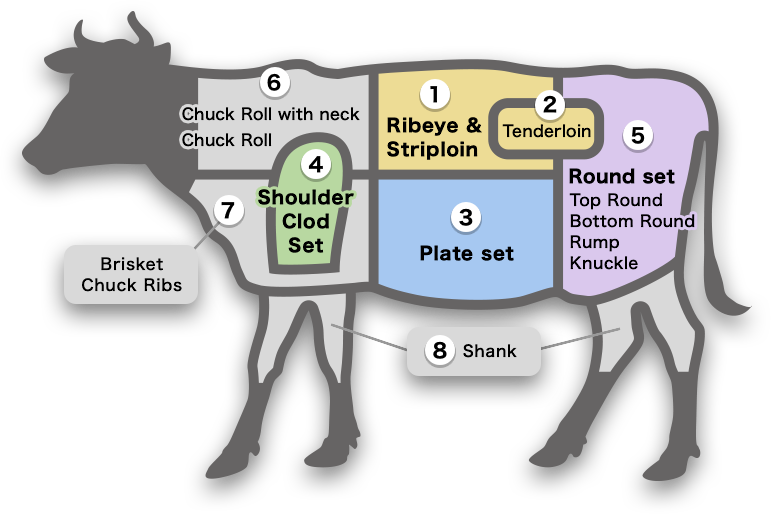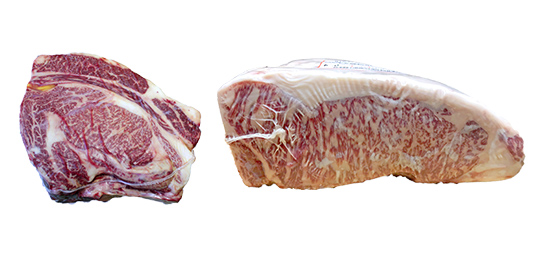 [1] Ribeye & Striploin 40kg
[Striploin] 12kg x 2, [Ribeye] 8kg x 2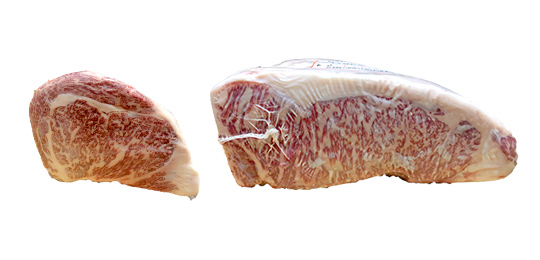 [1] Ribeye & Striploin(with out cap) 36kg
[Striploin] 12kg x 2, [Ribeye] 6kg x 2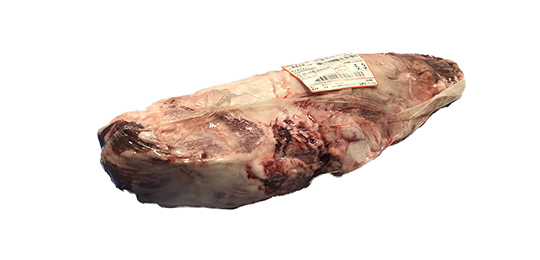 [2] Tenderloin 10kg
5kg x 2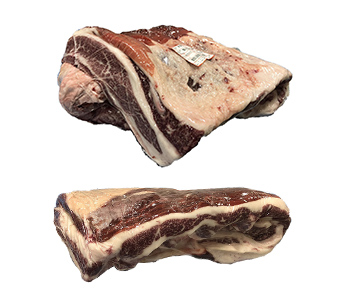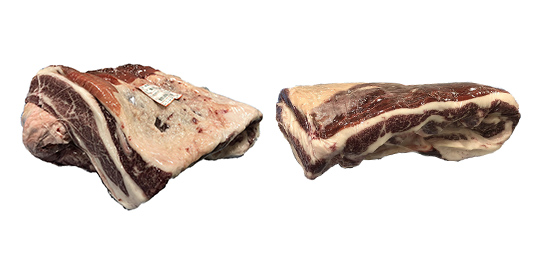 [3] Plate set 66kg
[Short Rib] 18kg x 2, [Short Plate] 15kg x 2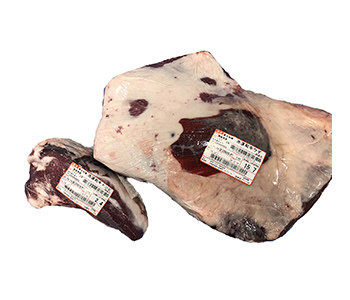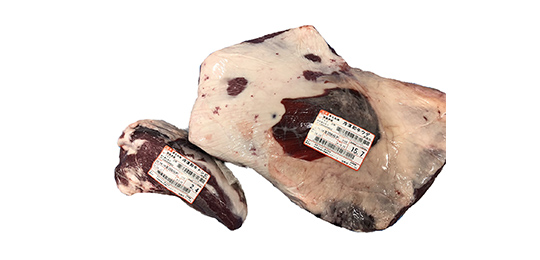 [4] Shoulder Clod set 42kg
[Shoulder Clod] 18kg x 2, [Chuck Tender] 3kg x 2
[5] Round set 88kg (Round set can also be purchased separately [Top Round, Bottom Round, Rump, Knuckle])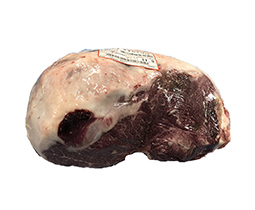 [5] Top Round
11kg x 2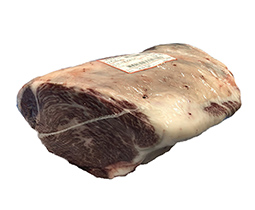 [5] Bottom Round
11kg x 2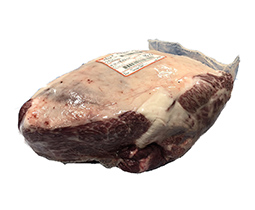 [5] Rump
11kg x 2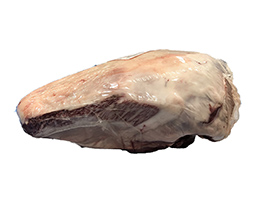 [5] Knuckle
11kg x 2
Other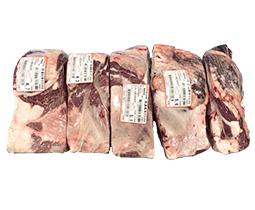 [6] Chuck Roll with neck 50kg
25kg x 2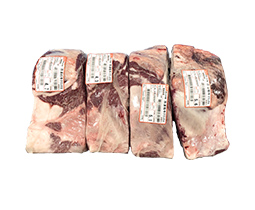 [6] Chuck Roll 46kg
23kg x 2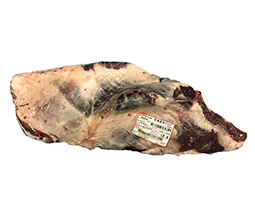 [7] Brisket 30kg
15kg x 2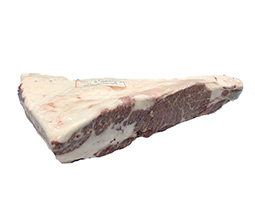 [7] Chuck Ribs 10kg
5kg x 2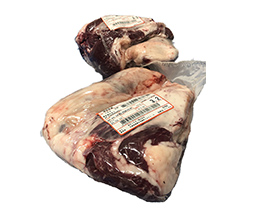 [8] Shank 16kg
4kg x 4
Wholesale auction service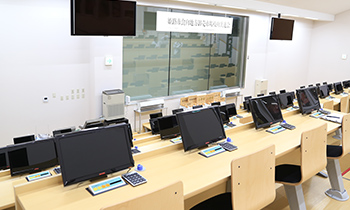 Although it is possible to quote a flat-rate price for a full set, costs can be further reduced with the auction service.
About safety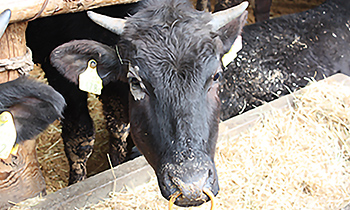 In Japan, the law requires all beef cattle to be free of meat-and-bone meal, and the removal or elimination of dangerous parts, and BSE measures are strictly enforced.
About Kobe beef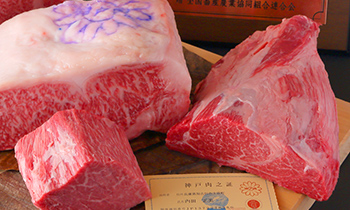 For Kobe beef, all businesses, including exporters, importers, and restaurants, need to join the Kobe Beef Marketing Council. Please contact us for details.