ABOUT
Wagyu Agent is a wagyu professional group who owns auction rights in-house and handles everything including procurement routes, export knowledge, beef knowledge, and multilingual correspondence (Japanese / English / Chinese). We can help you with the combining the entire auction service/wholesale and export procedure. You can also place an order only for export procedures.
An auction purchase right is the right to purchase carcasses from the meat wholesale market (commercial carcass auctions). Wholesale markets that can handle wagyu for export are limited, and Wagyu Agent has acquired a purchase right at such markets.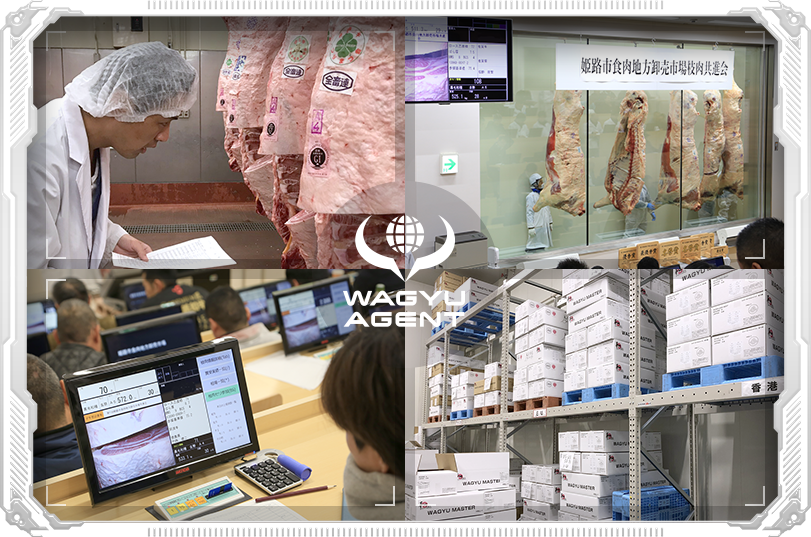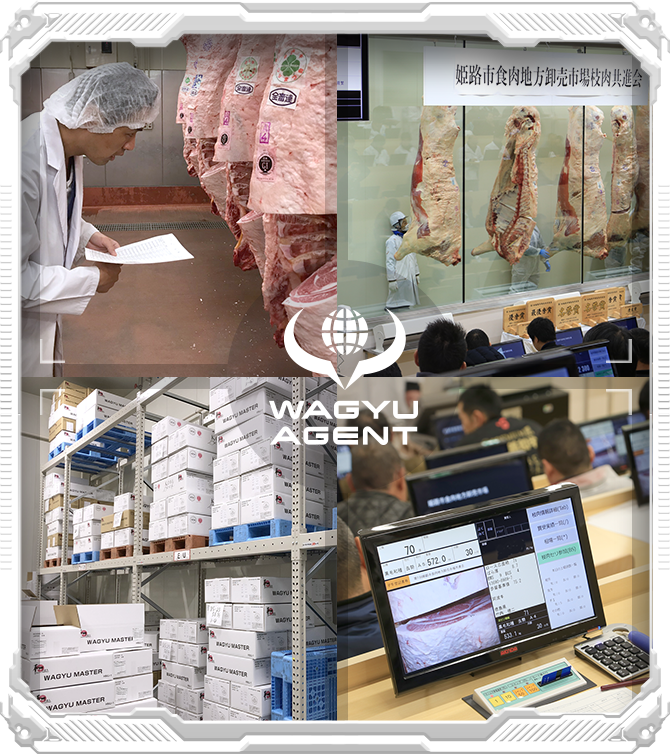 COMPANY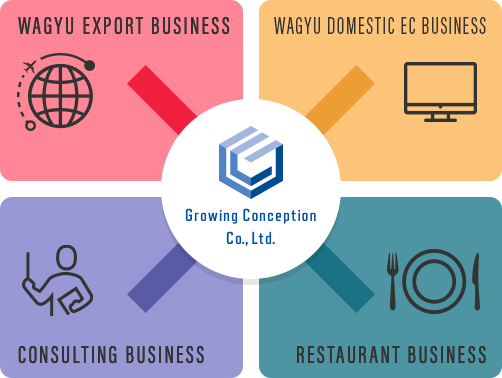 Started the wagyu retail EC sales business for domestic market in 2007. Commercial wagyu wholesale EC sales also started in 2015. Launched Wagyu Agent in 2019. Operates 5 wagyu restaurants in Japan. A wagyu professional group that values its connections with producers.